As summer quickly approaches, there is no better time than now to start thinking about incorporating events into your marketing efforts. Regardless of whether this is your first time planning an event, or you're a seasoned expert, this post is meant to provide you with some guidance to help you get started.
The very first step and most important aspect of event planning is determining your goal. A lot can be accomplished by hosting an event at your practice, so think about what outcome would make you feel the event was a success and start there. Are you hoping to increase your presence in the community? Educate potential patients and book consults? Touch base with past patients to generate referrals? By deciding what the primary and secondary goals are for your event, it will allow you the opportunity to focus your efforts in those areas that will maximize your opportunity. It is important to specifically determine what is it that you want your guests to do. What is your call to action? Quantify your goals and communicate them to your team.
Now that you have your goals identified, you will want to make sure that you have the people and systems in place to help facilitate whatever the desired action is. Let's use a LASIK open house as an example. For many patients, the key factor in determining where to have their procedure performed is their confidence in their surgeon. Therefore, it is absolutely imperative that your surgeon, or surgeons, attend the event. If there are other staff members, such as technicians or surgery coordinators who play a key role in your typical consultation, it is probably a good idea to have them attend as well. They will be able to answer questions and begin forming a relationship with your guests that will only improve the likelihood of them returning for a consult. Likewise, it may be helpful to have members of your billing team on hand to answer questions or introduce patient financing in a low-pressure environment. I recommend setting up stations to be staffed with the appropriate member of your team. Make sure there is clear signage and a degree of privacy so that patients feel comfortable approaching with questions. Of course, you will also want to be mindful of HIPAA regulations. Additionally, if the goal of your event is to book consults, it may be a good idea to have appointment setters on hand to schedule appointments. The best time to strike is while the iron is hot, so don't miss out on this opportunity to move the process forward.
Determining clear and concise goals, sharing them with your staff and giving your guests the opportunity to complete the desired action while in attendance will allow you to more accurately judge the effectiveness of your event. For those who are hesitant to take the next step, a well thought out follow up plan executed after an event can help nudge them along in their decision making process. Check back next week for ideas and tactics aimed at helping you close the deal.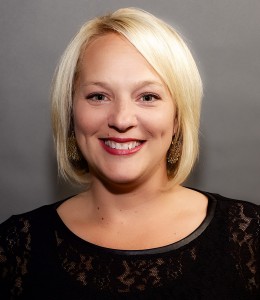 -By Nicole Monacell, Director of Marketing and Inside Sales at Sightpath
All Sightpath Medical customers receive access to a a full range of practice-building resources. From staff training and sample forms, to video tutorials and monthly webinars, we are here to help. Customers can access the Resource Library, here. Additionally, Sightpath Marketing Services can help create interactions and energize a referral network to drive procedures, with ongoing practice development support on a variety of levels. To learn more about Sightpath Marketing Services, click here.