LASIK equipment takes up a lot of space.
According to the official spec sheet for the IntraLase iFS Advanced Femtosecond Laser, simply housing the laser requires a room that is at least 10 feet by 10 feet. These space requirements don't take into account the area needed to store the excimer laser (a piece of equipment that tends to be several meters long and weigh over 1600 pounds), imaging equipment and dozens of other, smaller supplies that are necessary to keep the surgery as accurate and efficient as possible. The storage area must also be kept at a specific temperature and a specific humidity level.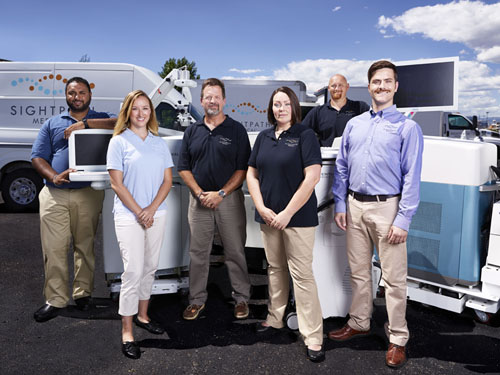 What's a surgeon with a small practice to do? Is it possible to keep the lasers in the OR when they're not in use, or do they need to empty out another room? Can they store the lasers off-site? How much additional money would it cost to the store the equipment after buying the lasers in the first place?
Surgeons who work with Sightpath Medical don't need to worry about finding a place for LASIK equipment. We deliver all of the necessary equipment directly to your OR, hospital or ASC and then take it home with us once the case day is over. We even send our clinical application specialists directly to your facility so that they can determine the most efficient place to keep the lasers during the surgery itself.
What does Sightpath offer?
At Sightpath Medical, our goal is to bring high quality ophthalmic technology to surgeons across the country, regardless of the size of their practice.
Some of the equipment we provide for LASIK case days include:
Excimer laser
Femtosecond laser
WaveScan
Surgeon's operating chair
Patient chair
Air scrubbed
Lensometer
Hydrothermograph
We provide any necessary gasses for laser function, plastics for laser calibration, treatment cards, patient interface devices and any replacement parts that may be necessary for unforeseen repair. Surgical instruments, an experienced Sightpath technologist and a pre-operative nurse are also available to keep your case days running smoothly.
For more information about how Sightpath Medical can help smaller practices bring LASIK to their patients without the hassle of storage or ownership, visit us at sightpathmedical.com/welcome_to_sightpath