In this two-part series, we will address the importance of assessing your practice's brand identity to ensure your marketing materials have a credible voice and consistent plan.
It is crucial that every material in your practice portray your vision, values and personality. Attention to these details will help you form trusting relationships with your patients. Whether you are advertising or educating or even decorating, you have a very brief amount of time to convince consumers that they can trust you; communicating in an inconsistent manner can cause alienation and confusion. These first 5 tips will ensure you're confident in creating content that speaks to your practice's image and character:
Individuality & Differentiation
There is plenty of competition for the attention of your consumers. Having a clear and compelling mission and recognizable identity is crucial for attracting people to your practice. Your message should be unique and easy to understand. If your competitors offer the same options that you do, what differentiates you? THAT is what your materials should communicate.
Message Consistency & Clarity
Its important to identify your practice message including what differentiates you from competitors, it is also important that everyone on your staff and your materials all convey this message clearly. Upon reviewing this, you have to ask yourself if anyone outside your practice knows what makes you special. Getting others to understand the messages you are delivering is simpler if the materials you produce are consistent. Repetition is key; while you may be tired of hearing the same messages (or brand story,) it is probably just beginning to break through with consumers, so stick with it!
Brand Personality
Personality is a powerful way of distinguishing organizations with similar missions. Your practice's personality is what draws like-minded consumers to you. You can't appeal to everyone at every time, some business may choose to be more clinical while others appeal to the emotions. Knowing where you stand is the first step and should be followed through in the wording you use, images, colors and even the mediums of communication. If you are trying to appeal to millennials, the target demographic for LASIK patients, delivering authentic, youthful messages via Facebook and iPads will be necessary.
Emotional Impact
Patients will choose to have procedures at your practice in part, based on the way you make them feel. If you can connect to them in how you communicate your values, satisfied patient testimonials and community involvement, you will be successful. Connecting to their emotions in the spaces they occupy is a simple way to achieve this. Avoiding jargon and using real-person quotes can help your practice maximize on this opportunity. Layering in some satisfied patient testimonials will help you deliver this emotional impact in your materials.
Perception
Your practice can build trust and positive perception when you speak with a genuine voice, are consistent in your actions, and deliver on your promises. Having strong leadership that supports employees who are empowered to offer solutions, fix problems and make people feel good helps set the right tone. Make sure that all of your partnerships and actions align with your values. The first exposure many people will have to your brand is on your website, so be sure to visit it as a consumer to identify areas for improvement.
Click here to read part two!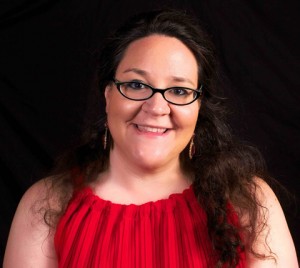 – By Rachel Rickert, Creative Marketing Manager for Sightpath Medical
If understanding your brand's identity and marketing plan is more than you want to take on, contact us today for more information on our comprehensive marketing solutions. All Sightpath Medical customers receive access to a a full range of practice-building resources. From staff training and sample forms, to video tutorials and monthly webinars, we are here to help. Customers, click to access our Customer Resource library. Additionally, Sightpath Marketing Services can help create interactions and energize a referral network to drive procedures, with ongoing practice development support on a variety of levels. Sightpath Marketing Services would be glad to help assess, create and deploy messages for you all year long. Learn more about Sightpath Marketing Services.