Sightpath Creative
Sightpath can help you create the patient interactions that energize a referral network and drive procedure volume.
Our award-winning designers, writers, and marketing professionals have experience in the ophthalmic industry and knowledge of market trends. This enables us to provide effective practice development tools and resources in a variety of formats, including print, digital and patient education. Whether you are in need of supplemental marketing assistance or a more comprehensive solution, services from Sightpath Creative are a cost-effective way to grow your practice.
---
The Sightpath Creative Team is always dreaming up new and creative ways to help customers promote their practice. Our Featured Campaigns include limited-time, semi-customized marketing materials focused on a trending techniques, new technologies or timely opportunities.
All Sightpath Creative materials are created and fully customized by our award-winning designers. We use industry best practices and the knowledge gained from more than two decades of providing practice development support to promote your practice.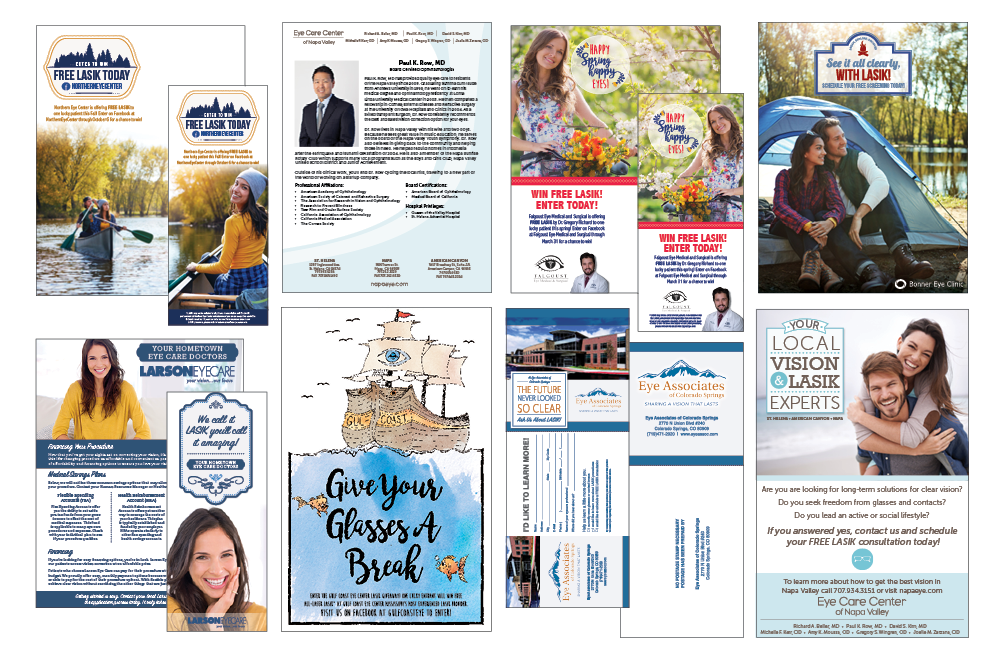 Our Sightpath Creative staff is pleased to discuss your needs and all the ways we can help your build your practice.