Email marketing is growing more and more popular each year. According to data compiled by Hubspot:
Three-quarters of companies believe that email marketing provides excellent to good ROI.
The vast majority (86 percent) of consumers enjoy receiving promotional emails from businesses at least monthly.
Most professionals (86 percent) prefer to communicate through email.
These statistics may be all fine and good in the commercial world — but what about the healthcare world?
Email marketing in ophthalmology
In our experience, email marketing is an excellent way to build relationships with your current patients and attract new ones.
By communicating with your patients via email, you can: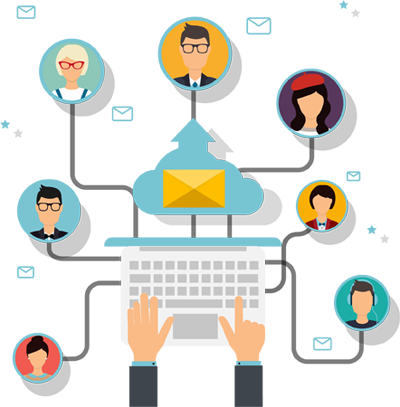 Avoid playing "phone tag" when scheduling appointments or providing reminders
Increase patient compliance by making it easier to fill prescriptions and set up appointments
Provide helpful and insightful information about eye health
Warn for symptoms of common eye diseases
Keep your patients engaged
Guarantee that your services remain at the top of mind
Before you begin communicating with your current and prospective patients, however, make sure you're aware of the legal limits of physician advertising.
What are some email marketing best practices?
We believe there are three important things to keep in mind when investing in email marketing.
Personalize your messages
Personalize the emails you send from your practice. Personalization doesn't only make patients feel recognized – it also increases the number of people who open your email.
Personalization includes:
Referring to the recipient by name
Including text that specifically relates to the recipient
Segmenting your audience into groups (e.g. exclusively sending cataract news to cataract patients, LASIK news to LASIK patients, etc)
 Keep your emails interesting!
Your patients (and prospective patients) won't open your emails if they don't appear to contain valuable information. Write with your readers in mind, and make sure your content is informative and engaging. If every email you send is a sales pitch, people will turn to the unsubscribe button sooner rather than later.
Make sure your emails are mobile friendly
We're living in a mobile world – two-thirds of emails are read on either smartphones or tablets. If you want your patients to read your emails, you must make sure they are mobile friendly.
We recommend the following tips to keep your emails mobile friendly:
Compose short subject lines (40 characters or less)
Keep your email width 600 pixels or below
Make sure your images are small to decrease loading times
Use a single column email template, since more complicated templates may make the email illegible or hard to navigate on small screens
We also recommend checking to see if your website is mobile friendly, especially since your email should contain a link to your website.