Let's face it: getting new patients is expensive. Most ophthalmologists spend 2 to 4 percent of their net practice collections on marketing, with some practices spending upwards of 10 percent. If you're going to dedicate time and resources to marketing, it's important to be methodical about it. Below, we've outlined several steps to take when planning your marketing campaigns for 2018.
Identify
Your first step should always be to perform a SWOT (Strengths, Weaknesses, Opportunities and Threats) analysis. A SWOT analysis can help you review the success of your previous promotional efforts, as well as let you compare your business to your competition.
To analyze your strengths and weaknesses, you can review content and tactics you've used in the past to gain leads and convert patients.
Marketing resources worth reviewing include: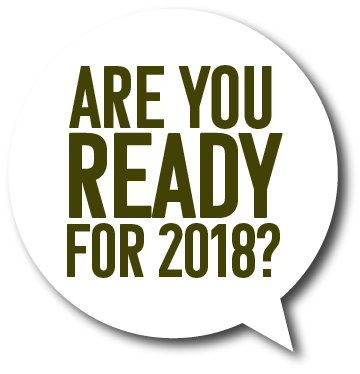 Brand personality
Patient education materials
Advertising and promotional activities
Appointment scheduling and communication
Office and exam room ambiance and aesthetic
Staff education and training
Opportunities and threats, meanwhile, are external components (i.e., factors you can't control) that still impact your business.
To determine your opportunities and threats, you can look at:
Economic and consumer confidence indices
Local unemployment rate
Demand for the service
Market competition
A SWOT analysis is also an excellent excuse to compare your personal goals to the practice's overall goals. A little bit of self-evaluation will provide you with the ammunition necessary to overcome and respond to future challenges.
Plan
After your SWOT analysis, you should have a pretty good idea of what your practice needs to do to succeed in the coming year. Set priorities, make commitments and come up with a plan to help meet your goals.
Steps in the planning process can include: 
Devising personas for each audience you're marketing to
Developing a consistent brand "voice" to use across all materials
Crafting solid marketing content including pieces like whitepapers, new education materials, explainer videos and testimonials
Determining which distribution channels are most effective to promote your practice such as digital advertising, social media, print, radio or TV
Finalizing a budget that supports all goals and efforts in your marketing plan
Implement
The heart of any marketing plan is its implementation. Successfully executing a marketing plan involves accountability, attention to detail and regular communication.
Implementation steps include:
Assigning specific tasks and roles to each member of your marketing team from content creation to measuring campaign metrics
Creating an editorial calendar to keep track of, coordinate and share your upcoming content and marketing plans
Executing each campaign, from digital advertising to postcards sent to customer, according to your calendar and adjusting as necessary
Tracking and reporting all metrics surrounding your efforts so that you can understand what's working and what isn't
A solid implementation strategy with ensure that all efforts you've put into analysis and planning are followed through in the best possible way.
Interested starting off 2018 with a bang? Sightpath Creative, a division within Sightpath Medical, provides ophthalmology practices with comprehensive marketing solutions including a variety of customizable marketing campaigns. Sightpath Creative would be glad to help assess, create and deploy messages for your practice all year long. Learn more about Sightpath Creative.