Another year, another WAEPS annual meeting! Every year, I look forward to the opportunity to head to the Pacific Northwest where I can bask in the greenery, dodge rain clouds, and mingle with some of the top minds in ophthalmology.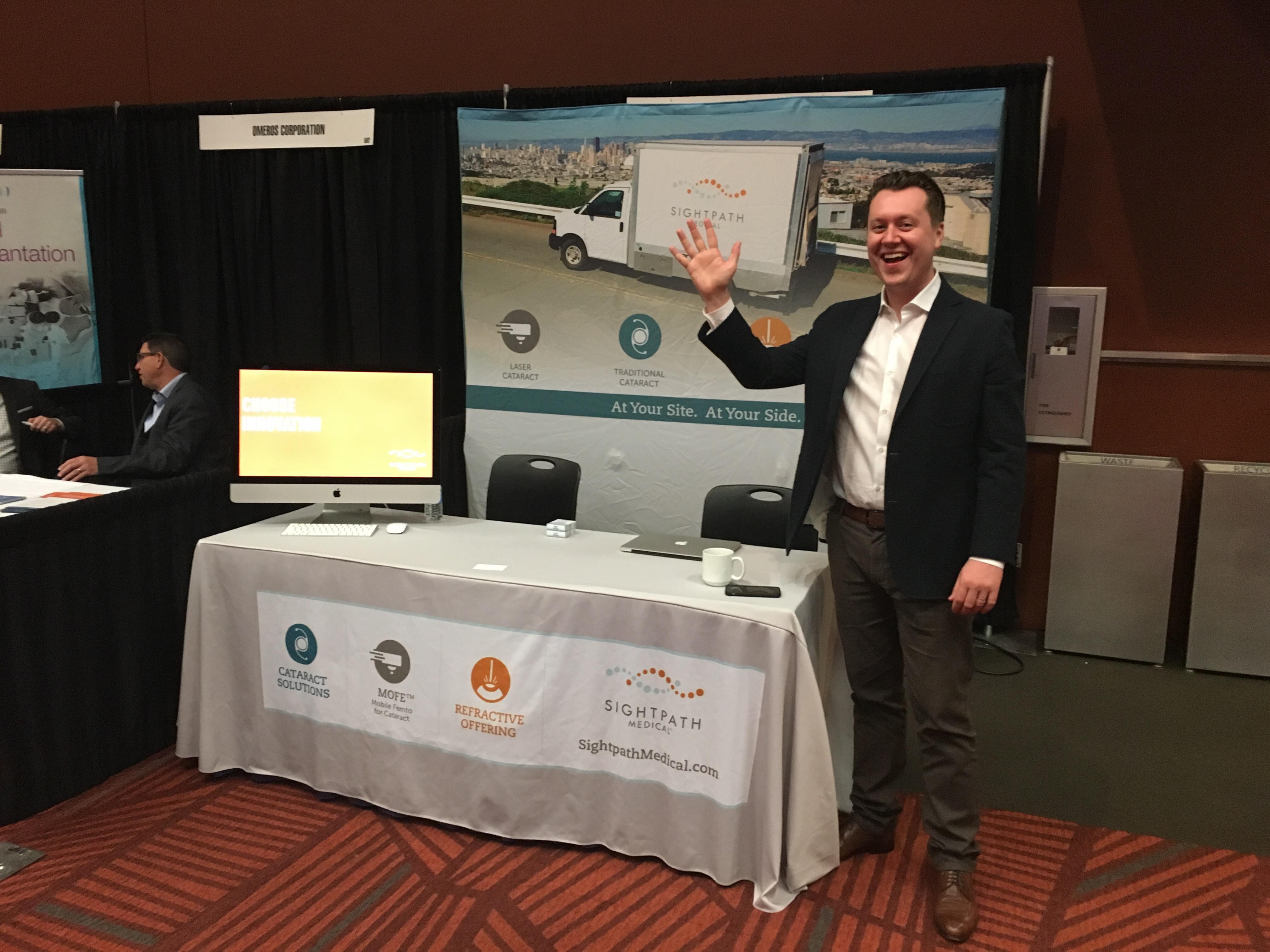 But this year was special: it was my first time visiting as a sales representative with Sightpath Medical. It was also the first time I could meet some of our treasured customers face-to-face. 
Below, I've outlined my three favorite things about attending WAEPS this year in downtown Bellevue, WA.
Unparalleled access to doctors
Not every trade show encourages the physicians to walk around the floor. At WAEPS, I got to hear from the surgeons directly about what they value, where they struggle, and what we can do to make life easier in the OR.
Who's who of ophthalmology companies and products
I always love hearing about the new products, trends, and resources that are emerging in the field of ophthalmology. I also enjoy hearing from some of the top minds in the field. This year, I had the privilege of learning more about KDB and iStent.
Meeting customers! 
The best part of any trade show is meeting my customers face-to-face! This year, I had the pleasure of speaking with Niraj Patel, Robert Johnson, and Tacoma Eye Surgeons — to name only a few.
It was great meeting all of you! Attending WAEPS was a great way to end the month!
Learn more about our how we offer the most advanced technology, with the outstanding service for cataract surgery, laser-assisted cataract surgery, and refractive surgery.