When it comes down to it, getting a patient to walk through your door is expensive. Ophthalmologists are spending $300-$400 per eye on marketing just to convert a patient, so it's important that you are focusing your marketing efforts in the right places and minimizing costs as much as possible.
With just a few weeks left in 2016, you should reflect on your marketing efforts in the past year and have a plan for 2017.  This may seem like a ton of work and you may not even know where to start! Never fear – our team has broken down marketing planning into three steps to get you started down the right path: 
Identify
First and foremost, performing a SWOT (Strengths, Weaknesses, Opportunities and Threats) analysis should be the first step on your list to crafting your marketing plan. It is the easiest way to compare your business to your competition and to review the success of your promotional efforts. A SWOT analysis will help provide an overall view of your business, can be compiled in a visual and concise manner, and will help your team develop a marketing plan. 
Strengths and weaknesses will allow you the chance to reflect on the resources and tactics you are using to gain leads and convert patients which could include: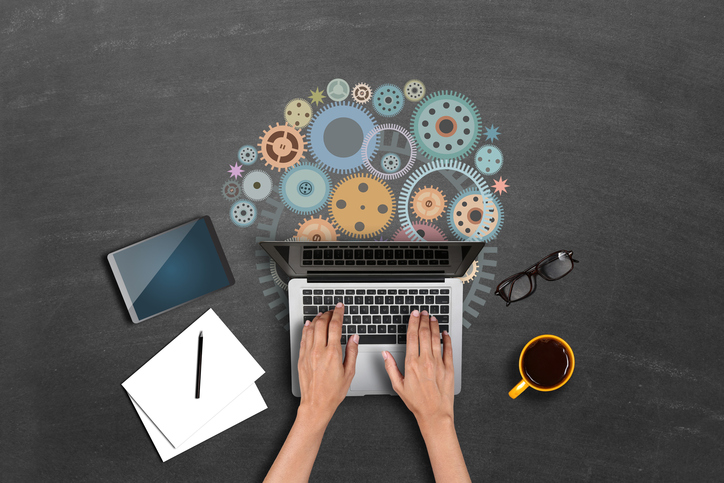 Brand personality
Patient education materials
Advertising and promotional activities
Appointment scheduling and communication
Office and exam room ambiance and aesthetic
Staff education and training
Opportunities and threats are generally external components that you don't necessarily have direct control over, yet can still impact your business. These may include:
Economic and consumer confidence indices
Local unemployment rate
Demand for the service
Market competition
This process should be a collaborative effort and could be a good time to evaluate your personal goals along with the practice's overall goals. Take time to take it personally – the process itself may be a bit uncomfortable, admitting weaknesses or areas for improvement often are – but doing so will provide you with the ammunition necessary to overcome and respond to negatives. 
Plan
Once you have brainstormed on all of these topics and evaluated your goals, you should have a pretty good idea of what areas you're strong in and where you lack and need to make adjustments when it comes to marketing. Go through the list of items and set priorities, make commitments and come up with a plan to help you deliver on each factor toward your goals. Steps in the planning process may include: 
Working through a brainstorming checklist of thought provoking questions about your practice and your efforts to help decide where to refocus your plan
Pinpointing the personas of each audience you're marketing to
Developing a consistent brand "voice" to use across all materials
Crafting a solid content marketing strategy and mix including pieces like whitepapers, new education materials, explainer videos and testimonials
Selecting which distribution channels are most effective to promote your practice such as digital advertising, social media, print, radio or TV
Finalizing a budget that supports all goals and efforts in your marketing plan
Implement
The heart of any marketing plan for the year is the actual execution or implementation. It involves accountability, attention to detail, constant communication throughout the team and absolutely no procrastination. The implementation steps will include:
Assigning specific tasks and roles for each member of your marketing team from content creation to editing to reporting metrics form a campaign
Creating an editorial calendar to keep track of, coordinate and share your upcoming content and marketing plans
Executing each campaign, from digital advertising to postcards sent to customer, according to your calendar and adjust as necessary
Tracking and reporting all metrics surrounding your efforts – this will help you understand what is working, what isn't, and will aid you in future planning
A solid implementation strategy with ensure that all efforts you've put into analysis and planning are followed through in the best possible way. Aligning as a team to agree on an approach is one of the hardest, but most rewarding, parts of crafting your marketing plan. 
If you're interested in learning more about how to craft a marketing plan for your practice, contact us today for more information on our comprehensive marketing solutions. All Sightpath Medical customers receive access to a full range of practice-building resources. From staff training and sample forms, to video tutorials and monthly webinars, we are here to help. Customers, click to access our Customer Resource library. Additionally, Sightpath Creative can help create interactions and energize a referral network to drive procedures, with ongoing practice development support on a variety of levels. Sightpath Creative would be glad to help assess, create and deploy messages for you all year long. Learn more about Sightpath Creative.