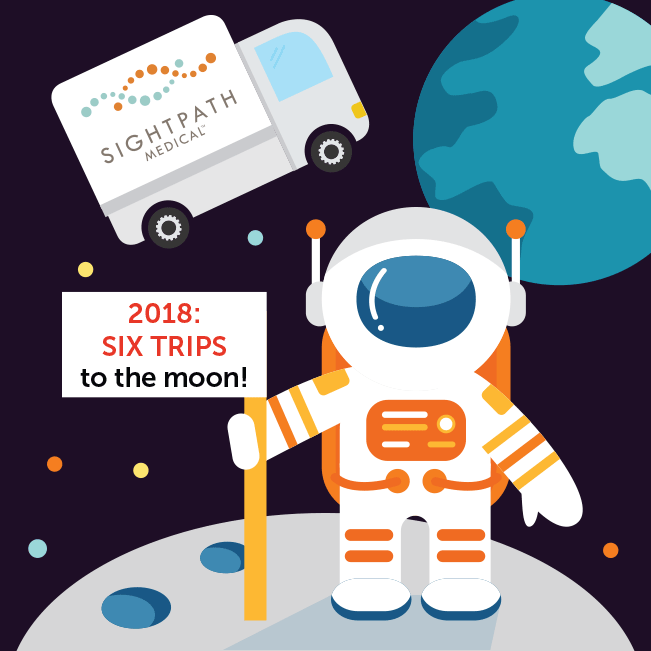 Last year, Sightpath technologists and engineers performed a remarkable feat – while providing our customers with turn-key case days, they traveled a combined distance of 2.39 million miles, or almost exactly five round trips to the moon.
This year, they exceeded that distance, driving a combined total of 2.67 million miles. These added 280,000 miles are more than enough to get them to the moon a sixth time!
To the Moon and Back… and Then Back to the Moon!
To give some perspective, here are some other distances that add up to 2.67 million miles:
198 round trips from New York to Tokyo
107 trips around the circumference of the Earth
9.78 trips around the circumference of Jupiter
Almost one full trip around the sun
Sightpath Medical's technologists and engineers are superheroes. You can count on them to stay at your side each and every case day, performing key tasks and helping you provide your patients with the best care possible.
To learn more about how Sightpath's techs and services, contact us today.