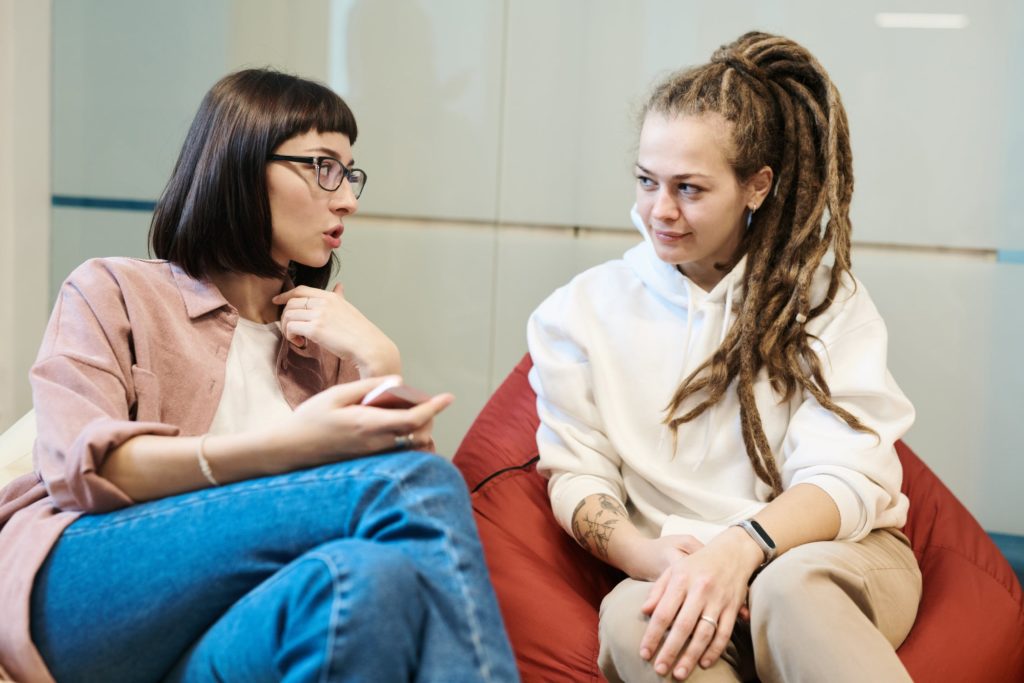 Every year, OptiCall releases their Medical Marketing Outlook, a report comprised of data from millions of patient phone calls. OptiCall's aim is to determine the most effective ways medical practices are attracting – and converting – prospective patients to booked appointments.
While the report doesn't specifically focus on the LASIK industry, these medical industry statistics are just as relevant for ophthalmic professionals like us.
What did they find?
Nearly half of booked appointments result from word-of-mouth

According to the report, 46.69% of all booked appointments are the result of referrals, also known as word-of-mouth. In these instances, patients who are happy with your practice share their experiences with friends and family, thereby increasing your pool of potential patients.

More and more patients are swayed by the internet

Just over a third (34.18%) of all booked appointments result from the internet. This includes social media, pay-per-click advertising, and other online marketing efforts. This patient subset has been rising over the last couple of years as more and more practices invest in digital marketing.

Search engine optimization and paid search ads make a big difference

Almost half (42%) of patients who were swayed by the internet did so thanks to an internet search.

SEO, or search engine optimization, involves strategically creating content designed to increase your website's presence in organic search engine results. Good SEO makes it more likely for prospective patients to come across your website.

Paid search ads involve paying money to bring your website to the top of the search results.

Direct mail was the least helpful at bringing in new patients

In 2018, only 0.26% of booked appointments were the result of direct mail. In 2019, that number was even smaller, with just 0.14% of booked appointments resulting from this marketing effort.
In conclusion, OptiCall recommends focusing on two marketing strategies to market medical practices: providing a good patient experience to boost word-of-mouth referrals, and optimizing your online presence.
How can you improve patient experience?
As a LASIK provider, your patients are expecting a premium experience. After all, they're paying several thousand of dollars out of pocket to receive your care – they want to feel like it's worth it.
Thankfully, you don't need to break the bank to provide your patients with a VIP experience.
Let them choose the music

Ask your patients if they'd like to listen to music during the surgery to calm them down – and let them choose the music. Multiple studies have found that patients receiving eye surgery benefit from listening to music, particularly if they choose the music themselves.

Just the simple act of letting your patient design their own playlist can make them feel more at home in your OR. And since most eye surgeons don't bother with small details like this, your patient might be eager to tell their friends and family about the experience.

Place yourself in their shoes

For most of your patients, LASIK will be a once in a lifetime experience. They're probably nervous, excited, and overwhelmed all at once.

Keep their feelings in mind! Speak calmly, and don't rush them. If you stop treating them like a person and start treating them like a set of eyes, they'll know – and they won't be happy.

Keep in touch

Your care shouldn't stop when your patient leaves your office! The day before their surgery, make sure to call them and go over what they should expect. After the procedure, check in with them to make sure their recovery is going well. Think about sending holiday cards, birthday cards, and LASIK anniversary cards!
If you provide your patients with thoughtful, personalized care, they're more likely to recommend your services to friends and family members! It's as simple as that.
How can you improve your website's Google search ranking?
There's no magic wand to improve your practice website's SEO, just like there's no magic wand to boost your word-of-mouth referrals.
In our experience, the following steps can help your LASIK practice rise through the Google search rankings:
Figure out what prospective patients are searching for

Answer the Public is a free SEO tool that aggregates auto-suggest results from Google and Bing. In the past, we've used this tool to figure out what LASIK patients are searching for as well as what cataract patients are searching for. By understanding what your potential patients are interested in, you can better tailor your website to fit their needs.

Make sure your website is mobile-friendly

Right now, Google is prioritizing mobile-friendly websites in their search results. To make sure your website meets Google's mobile requirements, we recommend using their free Mobile-Friendly Test!

Learn what influences SEO

There are a number of factors that influence how well your website ranks on search engines, from alt-descriptions of photos to how long it takes your website to load. For a full guide to what matters (and what doesn't), we recommend checking out Moz's Beginner's Guide to SEO.
So, what are the best ways to market LASIK?
In conclusion, there are two great ways to market LASIK (or any other medical procedure):
Improve your patient experience to boost word-of-mouth referrals
Optimize your practice website's search rankings to boost internet referrals
By following these simple steps, you're likely to bring in more patients. So why don't you try some of the techniques we outlined in your practice?
Are you a new LASIK provider, or a LASIK provider who wishes to start offering in-office LASIK eye surgery? Sightpath Medical's refractive services make it easy to access the latest LASIK equipment for a fraction of the cost of ownership. Contact us today to learn more!